Quilt Planner PLR Commercial Use
You get 22 Unique Pages. The Quilt Planner is 8″x 11 1/2″ Size, comes with 6 different covers, PowerPoint Files, PDF File, and Font File with Commercial Use Rights.
I love crafting, it calms my nerves and I love using the things I create. Snuggling under a scrappy quilt with a book is my all time favorite thing to do.
I've always had a basket of fabric scraps and enough fabric on hand, for any craft project you can imagine. There's just something about piecing together scraps of fabric and having that turn into a blanket, is a fascinating thing to watch.
I envy some of the great quilters out there. I'm not that good at it. But I love to admire those quilts at the county fair each year. And I always spend way to much money trying to win one at the church picnic.
Here's a picture of a table runner I finished a few years ago.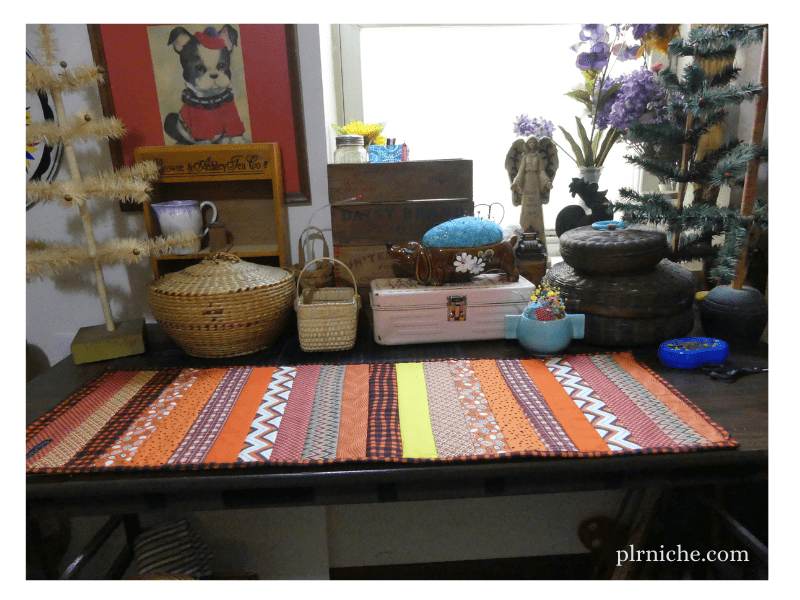 My inspiration for this planner was like my Crochet Planner, to organize my fabric projects and pattern blocks in one location. Also to keep track of any donations made over the year and gifts I need to make for the holidays.
The Quilt Planner is asked for by many quilt makers across the country for many years now. Hobby planners are sought after but there are very few to select from. Making this niche an untapped market for low content sellers.
This is a unique one-of-a-kind planner for potentially a large audience. Grab this template and be one of the few to offer this amazing Quilt planner in your shop.
I loved creating this planner, I hope you enjoy it!
Michelle
Quilt Planner PLR
This Quilt Planner plr comes with 22 Unique Pages and 6 different covers, 8 1/2″ x 11″ Size, PowerPoint Files, PDF File, Font File with Commercial Use Rights
Here's what you get:
Cover
Belongs To
Block Journal
Quilt Journal
Quilt Projects
Red Quilt Projects
Graph Paper
Fabric Wishlist
Quilt Journal Blank
Handmade Gift Tracker
Scrapbook Quilt Page
Scrapbook Quilt Blank
Red Scrapbook Quilt Page
Red Scrapbook Blank
Quilting Notes Lined
Red Quilting Notes
Quilting Notes Lined
Red Quilting Notes Blank
Quilting Notes Blank
22 Unique Planner Pages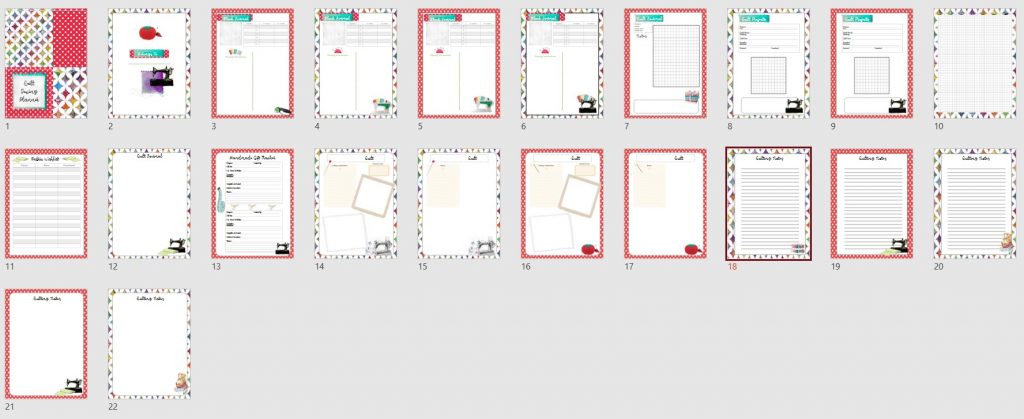 6 Different Covers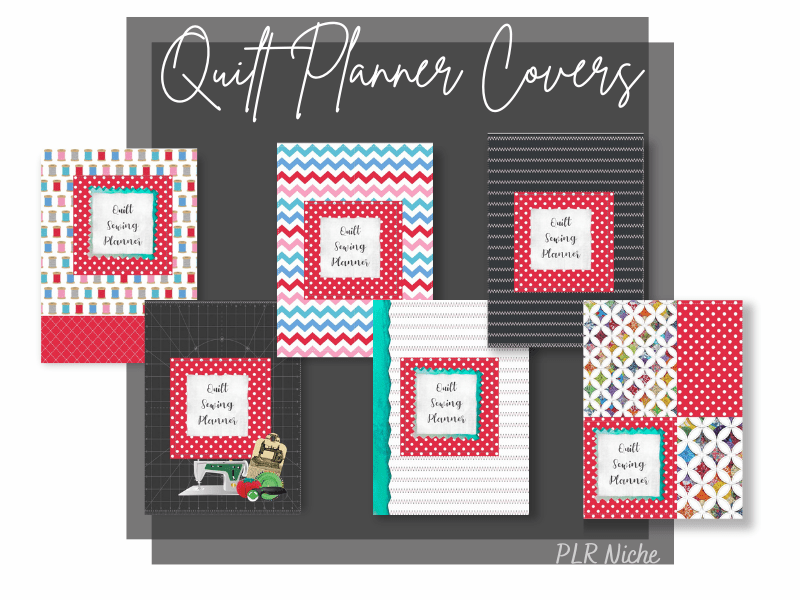 Only $27.00


This is a INSTANT DOWNLOAD, Digital Product. With Commercial Rights Use. No refunds.
You will get a download link in your inbox.
*You can't put my name on your creation.
*You can't sell or giveaway the PowerPoint template.
That's it! Have fun and be creative!
First thing you need to do is to open up the file Marked FONT FILE. Then download that font to your computer BEFORE you open up your PowerPoint Template. Otherwise you won't see the cool fonts I've added in the Template.
Thank you very much for the interest in PLR Niche Shop!
Email me if you have any questions you might have BEFORE you purchase as ALL Sales are Final, no returns on PLR products.