7 Day Etsy Shop Quick Start Challenge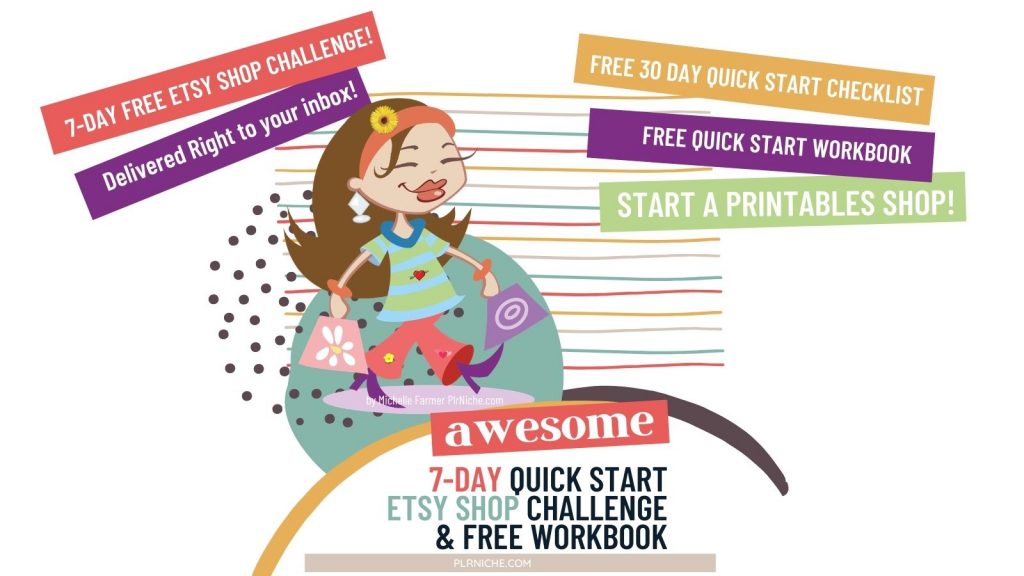 Signing Up For The 7 Day Etsy Shop Quick Start Challenge!
Start A New Business Selling Printables On Etsy! I Show You Step-By-Step How To Get Started!
Who Is This Challenge For?
This 7 Day Etsy Shop Quick Start Challenge is for anyone who has always dreamed of opening up a Printables Etsy Shop but never did. Here's your chance to get a quick start boost!
Or maybe you have a shop already, but it's not getting any traffic or sales. This challenge is for you too!
The purpose of this challenge is to help you get started in this very lucrative printables niche and to get your shop filled up quickly.
I want to share with you some of the tips I've learned over the years selling on these platforms. And some tricks that no one else is sharing. I'll teach you how to streamline your creative process so you're cranking out products quickly.
Don't worry. It's going to be fun and easy. If this retired cricket farmer can learn to make printables and sell them, so can you!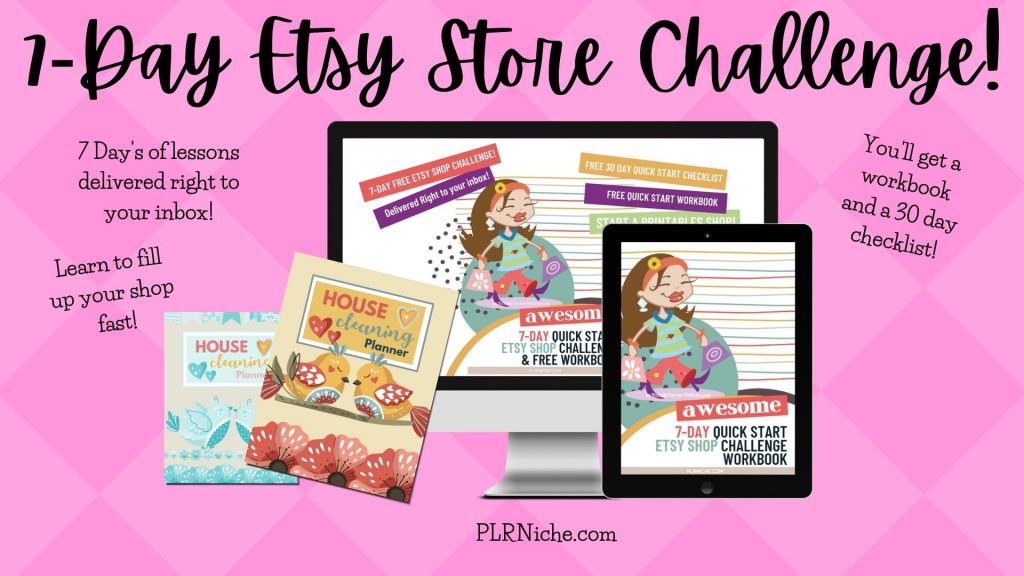 This is a Free Etsy Shop Challenge sent right to your inbox for 7 days!
Here's what to expect:
I will walk you step-by-step on how to fill up your Etsy shop with items that will sell and how to keep getting traffic coming back for more! Yay!
We all want that, right?
You'll get a lesson from me each day for seven days. In each lesson you'll have homework to do, nothing hard, I'm super lazy!
Work at your own pace! This is just a boost to get you going!
💖 The seven days will be like a crash course on creating a printables shop on Etsy. Steps that you will want to continue to use even after the challenge is over.
💖You'll get a fun workbook to follow along with the lessons with me.
💖You'll also get a 30-Day step-by-step plan of action checklist to follow for the next 30 days. This will help you fill up your shop with at least 10 new items.
💖You'll also get a coupon code for the planner that I'm using in the challenge.
🚀After the challenge, follow my 30-Day plan each month, and you'll have 50 items in your store before you know it! That's Amazing!
I'm so excited! Hope you are too!
To your success!
Michelle Farmer
PlrNiche.com