FOOD PANTRY PLANNER PLR TEMPLATE (58 pages)
I've been planning on creating this planner for quite some time now and I'm excited to have it finished so I can start using this for my own family. We had a little taste of this during the pandemic when several stores were sold out of toilet paper. Now it seems some places can't keep Baby formula stocked. Now more than ever we should have our pantries stocked up for future shortages that might occur.
We live on a farm and out in a rural area so we are used to stocking up for bad weather during the winter months. If we are hit with a big snow and can't get to the grocery store, I won't have to worry about driving in the weather to pick up something. Because my pantry will be stocked up for such an emergency.
This planner will help you take inventory of what you have on hand and make goals of more items that you would like to start stocking up on, say toilet paper or pet food. I think this will be a great seller in your shop. It's easy to customize with your brand. And it comes with commercial use rights.
The Food Pantry Planner PLR Template comes with 58 Pages. It is 100% Unique and made by Michelle of PLR Niche. The template is in two sizes, 8.5 x 11 & 8 x 10, Editable PowerPoint Files, PDF File, Font Files, and Commercial Use Rights.
Here's what you get:
Cover
Belongs to
Quick Tally Sheets Cover
Garden Harvest Pantry Inventory
Store Bought Pantry Inventory
Freezer Inventory
Refrigerator Inventory
Pantry Inventory Sheets Cover
Baking Supplies Inventory
Coffee Tea Inventory
Snacks Inventory
Pet Supplies Inventory
Herbs and Spices Inventory
Beverages Inventory
Paper Products Inventory
Cleaning Products Inventory
Personal Hygiene Products Inventory
Laundry Supplies Inventory
Can Veggies Inventory
Boxed Food Inventory
Desserts Inventory
Condiments Inventory
Misc. Inventory
Pasta, Beans, & Rice Inventory
Cereals Inventory
Grains and Crackers Inventory
Canned Goods Inventory
What's in the Refrigerator? Cover
Fruits Inventory
Veggies Inventory
Lunch Meats Inventory
Cheeses Inventory
Dairy Eggs Inventory
Meats Inventory
Stock Up Sheets Cover
Garden Canned Stock Up Sheet
Garden Frozen Stock Up Sheet
Garden Dehydrated Stock Up Sheet
Baking Supplies Stock Up Sheet
Personal Hygiene Products Stock Up Sheet
Pasta, Beans, Rice Stock Up Sheet
Soups Stock Up Sheet
Meats Stock Up Sheet
What's in The Freezer? Cover
Frozen Meats Inventory
Frozen Veggies Inventory
Frozen Fish & Poultry Inventory
Frozen Prepared Meals Inventory
Miscellaneous Inventory
Frozen Fruits Inventory
Homemade CrockPot Meals Inventory
Ice Cream & Desserts Inventory
Grocery Shopping Cover
Grocery Shopping List
Grocery Shoppping List Categories
Notes x2
Favorite Recipes
5 Binder Covers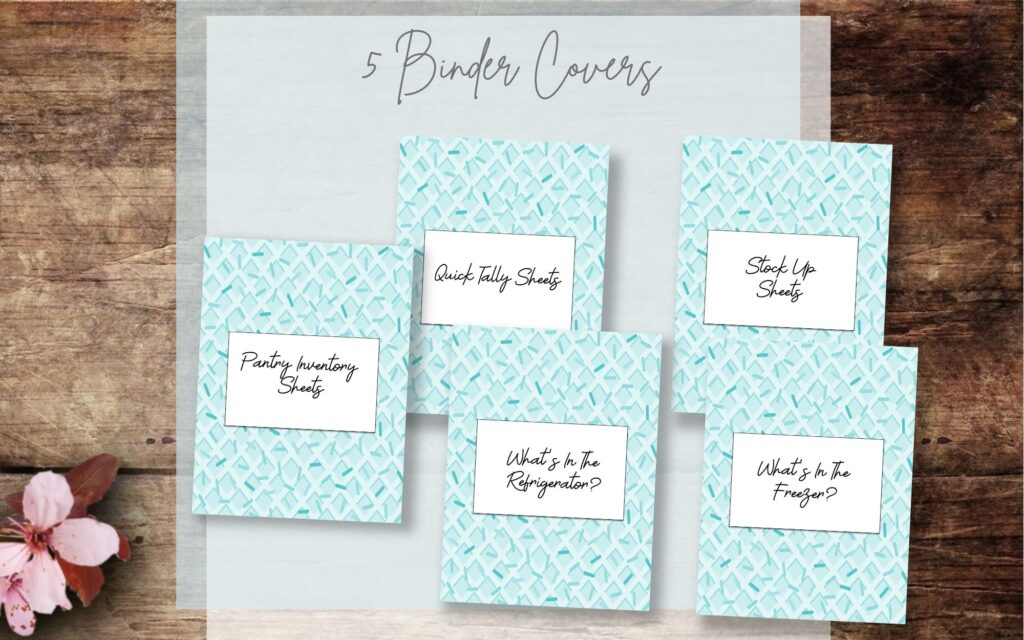 58 Page Planner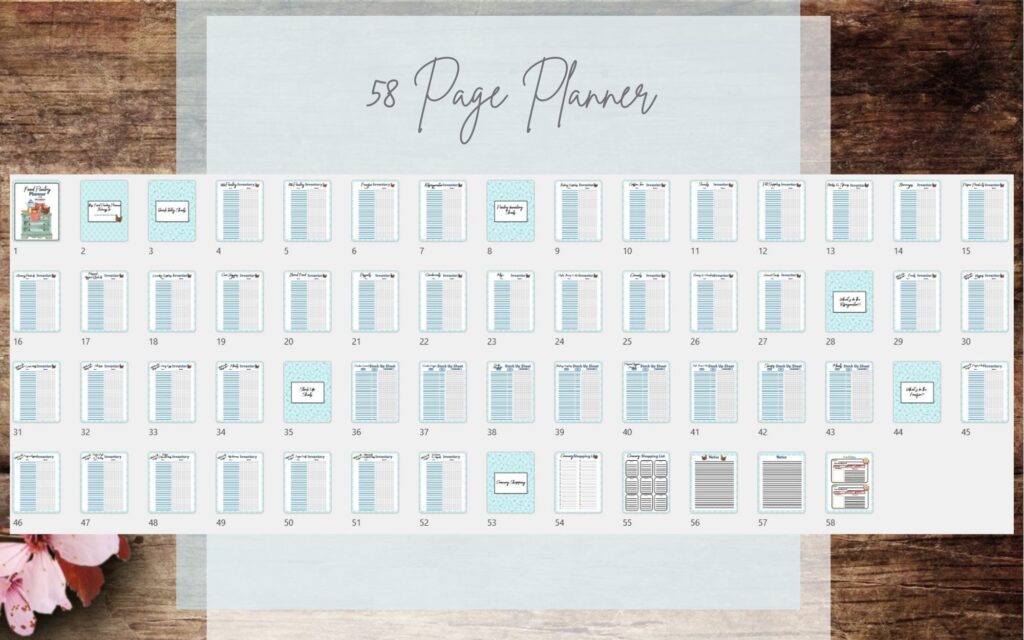 Only $35.00 

This is an INSTANT DOWNLOAD, Digital Product. With Commercial Rights Use. No refunds.
You will get a download link in your inbox.
*You can't put my name on your creation.
*You can't sell or giveaway the PowerPoint template. You can not sell this as PLR.
That's it! Have fun and be creative!
Email me if you have any questions you might have BEFORE you purchase as ALL Sales are Final, no returns on PLR products.
My PLR Rights Terms:
[YES] Can be edited and modified in any way
[YES] Can be branded and sold as a report with personal use rights only (PDF)
[YES] Can put your name as the author
[YES] Can be used as eCourse and webinar material
[YES] May use the content on your site/blog
[YES] Can be used on article marketing sites
[YES] Can be translated to other languages
[YES] Can use the content to create and post videos on video sharing sites/blogs, etc.
[YES] Can upload PDF to Amazon, Etsy, or Other with changes to make it your own.
[NO] Cannot claim sole copyright to the content since it is PLR
[NO] You may NOT sell or giveaway private label rights (non-transferable PLR)
[NO] Cannot be added to membership sites with resell and master resell rights
[NO] Cannot use my name as the author
[NO] Can NOT sell or giveaway source files of journal or files
My PLR products are non-refundable. Sorry!
Thank you very much for your interest in PLR Niche!
If you have any questions about our commercial license, please contact me at michelle@plrniche.com
~ All orders will be sent by email to the email entered when you place your order at the checkout, please make sure it is the correct email.
Wishing You Much Success!
Michelle Farmer