Success Mindset For Entrepreneurs PLR
Arun is back! Finally, he watches way too much Netflix!- His new Success Mindset For Entrepreneurs PLR with 50 massive articles for us. I grabbed this, I always buy his articles, they are so well done. You never get boring PLR articles with Arun. They are so good you'll want to add them to your site as soon as you get them!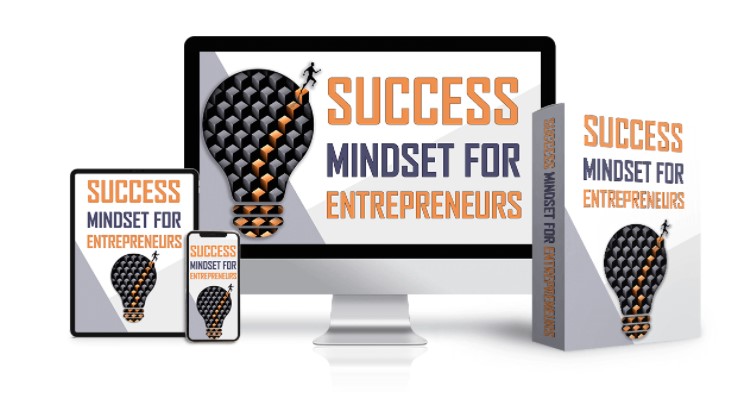 I even made a bonus! It's a 16 page PDF Goals Planner that you can use as a freebie with the articles on your site. I've already uploaded it to the checkout area on Warrior Plus.

Take a look at these articles!
5 Little-Known Ways to Fool Your Mind and Gear It Towards Success (816 words)
How to Go From a Fixed Mindset to a Growth Mindset (869 words)
3 Negative Beliefs That Hold Entrepreneurs Back (850 words)
5 Ways to Overcome Business Failure (798 words)
Discover Why Pain Will Make You Succeed (896 words)
How to Quickly Turn a Losing Mindset Into a Winning One! (584 words)
Understanding Why Learning Without Action Leads to Failure (708 word)
7 Mistakes Beginner Entrepreneurs Make (1017 words)
Coming to Terms with the Ugly Truth about Success (1004 words)
Delayed Gratification and How it Helps You Win in Business (634 words)
How to Organize Your Day for Success (751 words)
Do You Really Need to Win the Morning (563 words)
Finding Inspiration to Keep Going When You Feel Like Quitting (818 words)
Grit: How to Develop It (734 words)
Habit Stacking: How to Use it Effectively to Transform Your Life (870 words)
5 Misconceptions That Discourage You and Why You Must Fix Them! (875 words)
Finishing What You Start is Crucial to Success! (731 words)
How to Apply Stoicism Moderately for Business Success (701 words)
7 Ways to Become Comfortable with Being Uncomfortable (804 words)
How to Develop a Quit-Proof Mindset (997 words)
Overcome an Entitlement Mentality and Succeed in Business (903 words)
10 Success Habits to Adopt (716 words)
Revealed: The Benefits of Raising Your Standards (797 words)
Struggling to Make the Law of Attraction Work for You? – Read This! (659 words)
Understanding Procrastination and Overcoming It (730 words)
Why You Should be Worried about 'Noise' in Your Business (705 words)
How to Keep Your Business Organized and Geared Towards Success (676 words)
5 Ways to Win the Day and Feel Like a Success (662 words)
Fix Your Self-Esteem To Achieve Business Success (745 words)
Here is a Method That Helps Millions Achieve Success (803 words)
How to Build a Successful Business by Developing a Stronger Mindset (737 words)
7 Ways to Shift Gears and Feel Successful (When You are Dejected) (739 words)
How to Use Affirmations Like a Motivational Guru (664 words)
Want to Feel More Successful? – Apply These 6 Tips Today! (919 words)
9 Things You Must Let Go to Progress Rapidly (1140 words)
Warning: Ignore These Success Rules at Your Own Peril! (614 words)
9 Deep Questions to Ask Yourself if You Want to Be Successful (1004 words)
What Do Successful Entrepreneurs Do Differently? (676 words)
5 Principles of Success Every Entrepreneur Should Embrace (584 words)
What's Preventing You From Succeeding? (821 words)
Achieving Success in 24 Weeks (893 words)
7 Kaizen Principles You Can Use to Establish a Success-Oriented Mindset (746 words)
Did You Know That Successful People Think Differently From Unsuccessful People? (691 words)
Discover How Reducing Screen Time Aids in Success (673 words)
How to Become Successful by Learning Faster (692 words)
Practical Ways to Overcome Fear and Develop a Winning Mindset (707 words)
The Secret of Reframing Your Thoughts and Succeeding (594 words)
7 Time Management Tips to Achieve Success (677 words)
Mindfulness: How to Use it To Achieve Success in Business (700 words)
What Do Successful Entrepreneurs Focus On? (766 words)
​​​​​​​Check out all the details and when you buy through my link you'll get my bonus!​​​​​​​
Success Mindset For Entrepreneurs PLR
Wishing you a successful day!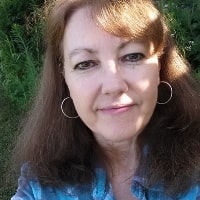 Michelle Farmer
PLRNiche.com