There are many people looking to start an online business who have no clue where to begin. There are many options to consider – from selling things on eBay to promoting products as an affiliate.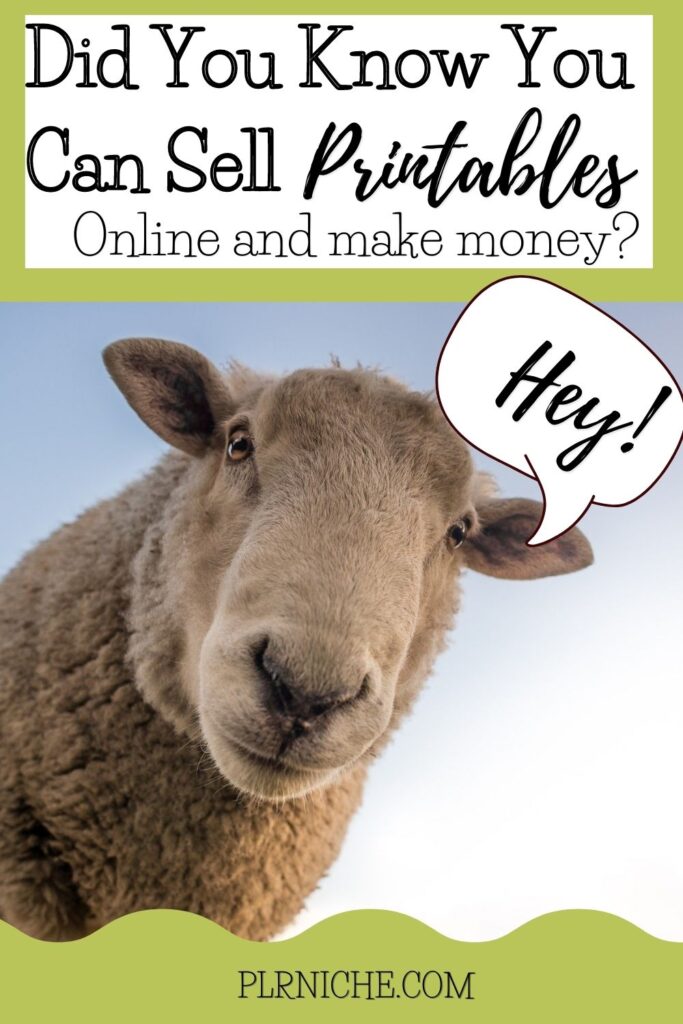 But you can also earn money by creating simple, easy to create digital products to sell online known as printables. You can learn how to sell printables online as a side hustle to pay a few bills or build a full-time income with it.
How much you can earn is up to you. You don't have to be a graphic designer. You simply need a few free (or paid) tools and the desire to get into this niche. Selling these products doesn't even require you to have your own site, so the costs are low to non-existent to get started.
Why Create Printables?
The reason why you want to do this will be unique to each person, but as long as you will have an interest in creating and selling something, it can serve as a strong foundation for your business.
You also can't expect overnight success. This isn't a get-rich-quick niche, though it can be lucrative after you get started selling. You will need some skills, but it's nothing complex or with a big learning curve.
You can even buy printable templates with PLR -Commercial Use Rights, and start selling printables right away. I have a store full of great printable templates to get you started. All you have to do is brand them with your shop name and save them as a PDF, then sell the PDF in your shop and use the template to make more in different colors!
It's Easy To Sell Printables Online
Some people don't get involved in selling online only because it feels so daunting.
They don't know where to start. But it really is simple and selling printables online works the same as selling any other item. You need a product and a place to sell it. You need an idea or ideas.
You need a strategy for selling these items. You need to know how to set up your downloads and how to attract customers. Those are the three basics involved with printables.
Look at the reason that you first felt an interest in selling printables and that'll help you decide if this is something that's right for you. There's a lot of variety, so there are niches that appeal to all kinds of interests – from the serious to funny side.
But maybe you're someone who doesn't know why it's a good idea to create and sell printables. One of the reasons that you want to create these products is because they make a great passive income avenue.
It's one of the fastest-growing income streams on the internet today, which is why a lot of people are getting on board. Having a passive income means that once you've created the product, you won't be spending much time or energy on taking care of them so that they make money for you.
These are products that, once created, can continue to bring in money over and over again while you're free to move on to something else. This will enable you to either create more printables or have time to devote to whatever your other income streams are.
If you're interested in learning to sell printables on Etsy then you might like my Free 7 Day Etsy Shop Quick Start Challenge to give you a boost!
Or, you can build it into something that can help you become your own boss and leave behind the daily office grind. There's no such thing as an easy road to success, so don't make the mistake and think of this as a lazy or super-easy way to make money.
You can't fully set it and forget it. Even after you create your product you'll still need to make sure it sells. The way to do that is to make sure that what you've created is something of quality.
You'll have to put in the work to create whatever printable product you've decided on. Pause to learn what you don't know. Spending a little time, in the beginning, to learn how to do something properly will save you a lot of time later on.
You may or may not have a lot to learn. It depends on what your skills currently are.
You'll also have to make sure that you set these products up to sell wherever you're uploading them, and depending on what kind you sell, you may have to update your printables like changing the year or whatever if it's something dated.
There may be times when you'll have to go in and discontinue a printable or a line of printables if something has changed and they're no longer relevant. So you will be putting in the work – especially in the beginning.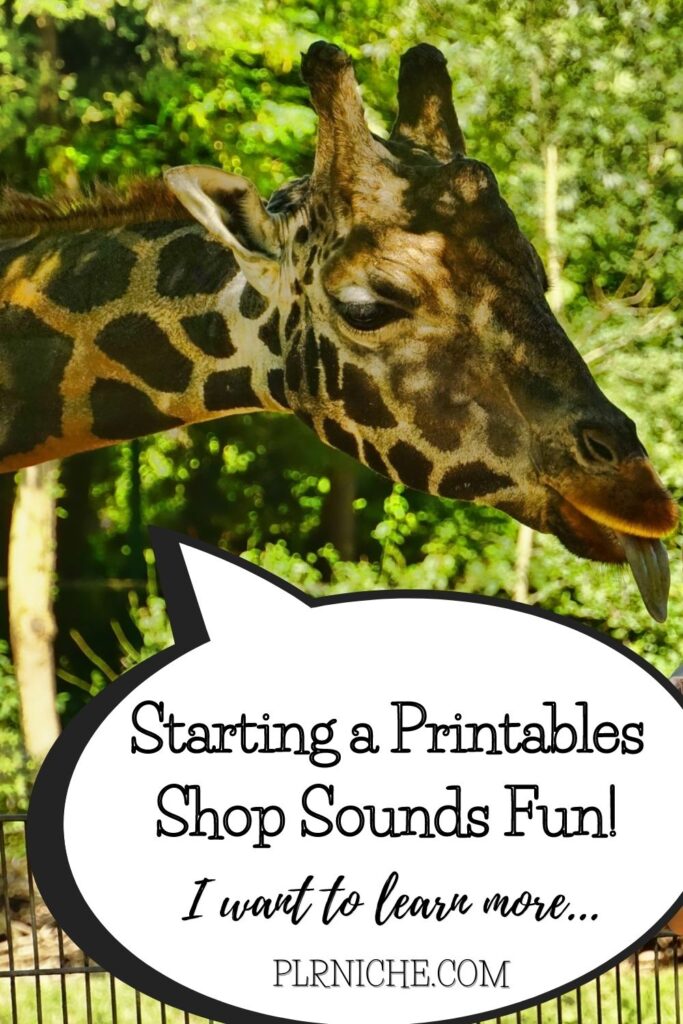 Can You Make Money Selling Printables?
Once your brand and store are set up and the printables are listed, you'll make money on these at all hours of the day – including when you sleep – because they're in high demand and this demand hasn't shown any sign of slowing down.
In fact, it continues to grow as new ideas are developed. Another reason why you want to sell printables online is that they have a broad audience appeal. These consumers keep coming back for more.
If you don't have any idea at all as to what you'd like to create, all you need to do is look at your own life or the lives of your friends. Look at what you or they find helpful, what you need, enjoy, or what you wish you had that could make your life easier.
Then create it! Spy on your competition and see what they're working on and what's selling a lot on sites like Etsy in the printables department. Everyone uses a form of printable in their life.
Just think about the paper products that you have to have in order to maintain your schedule. Everything from recipes to uplifting images and more are part of the printable world.
Don't worry so much about getting started that you overthink things. It really is easier than you believe. Printables aren't something that will take you weeks or months to make and set up once you know what you're doing, which is one of the reasons that you want to create printables.
Creating them is even faster once you master the type of printable you've chosen for your niche. Plus, the more of them that you make, the faster at it you'll become. There's not a lot of time involved for the simpler designs, so you could have printables ready to go in as little as a few minutes to a day depending on the scope of the project that you're working on.
You can create templates and tweak one element like the design or image on the page, taking mere seconds to complete. Because they're quick to make, this means that you can have a large product inventory quickly, which translates into more money for you.
You can create and upload 5 printables a day, for example. At the end of a week, you'll have 35 printables ready to sell. You can stick to one niche when you're making them, or you could create them as individual sheets in a variety of niches.
The best part about getting into making money with printables is that you get all the perks of selling a digital product. You don't have to ship anything to your house or ship something to someone else's house.
There won't be a backlog of tangible products and shipping envelopes or boxes cluttering up your home waiting to be sent or stored in your garage hogging all the space.
There's very little hassle whatsoever involved when you get into making printable items. Plus, this is a great creative outlet as well as being a money maker. Another good point is that you're not going to have to empty out your life savings to get started in this business.
You don't have to have any overhead. There's nothing for you to dust, make trips to the post office or take care of. Shoppers choose the printable they want, pay for it, and click on download.
That's it! Easy!
Michelle