Low Content Publishing 101

Julie's newest course – Low Content Publishing 101 -This course was privately launched as part of this year's BC Stack bundle sale in June, now she's sharing it with all of us.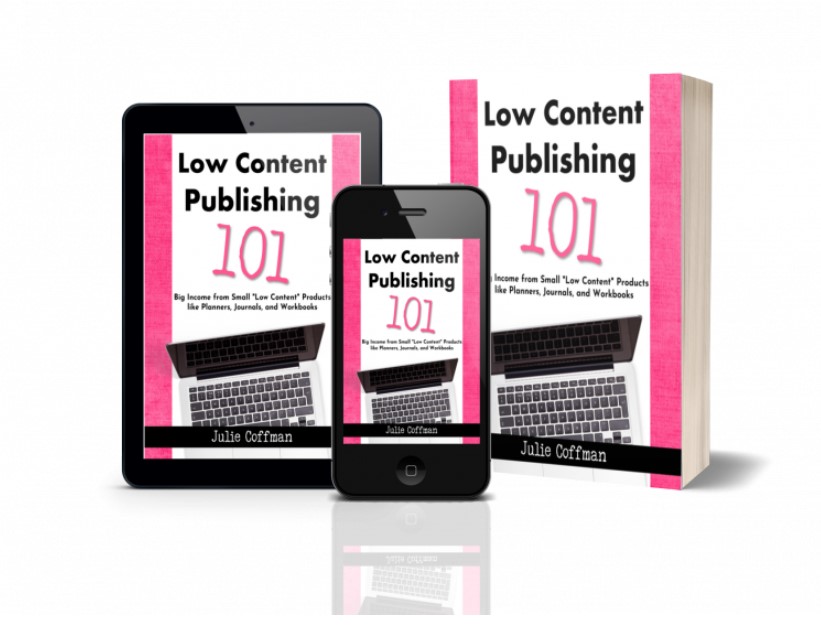 What I love the most about Low Content Books is that anyone can do this! If you are retired, or a person that wants to make some extra income. This is easy!
You don't need a website or any special writing skills. Heck, you don't even have to have an email list.
Just find a course and learn how to do this. You can even learn it free on YouTube.
But I like to take courses from someone who's done the work, they watched hours of videos, added books on Amazon, some worked and some didn't.
This is the person I want to learn from. Julie's done that!
They did all the work, in their training they will be able to show me things to avoid doing. Because they made all the mistakes. Saving me months of work.
In Low Content Publishing 101, you will learn the exact step-by-step process for creating and publishing low content books that people WANT to buy.
That's why I'm going to take Julie's course as well. I don't have time to look up videos online. I want to learn from a pro, and that's what you'll get with this course, and the price is a steal!
Only $47 and then it goes up to $97
Sale on until August 1st