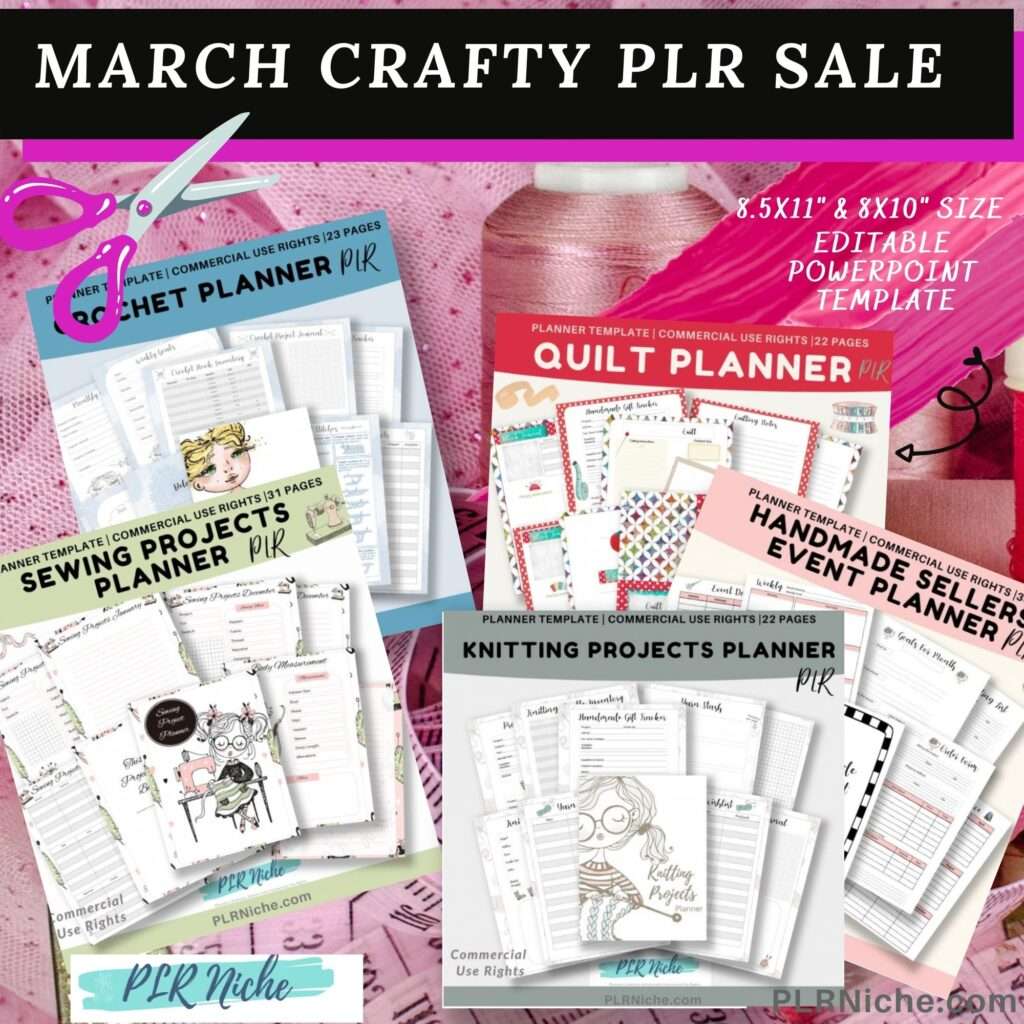 I'm a big fan of crafting. As a child of the 70s, my mom made most of my clothes growing up. The more holes in your pants meant that you got to embroidery a new design over it as a patch. My mom made men's suits and taught ceramics in our basement. I had my own sewing area right next to moms. I was in heaven.
The crafting bug has never left me, from sewing to spinning my own yarn. I always have a project next to me while I watch tv at night.
March celebrates Spring and new craft ideas! People are digging into their stash of fabrics and yarn to create something amazing for their friends and family.
As a fan of crafts, I've created several craft-related PLR planners and decided to kick off the season with a big sale. So from now March 2 until the end of the month March 31, you will get 50% off any of my Craft Planners! Yay!
Tap into this amazing evergreen niche and make planners and journals for our fellow crafters! Be creative, big, bold colors, and have fun!
Get 50% OFF all of my craft PLR planners this CRAFTY MONTH of March 2022!
Use Coupon Code: GETCRAFTY